23 Animals Who Have Their Sunbathing Game Perfected
Posted March 02 2016
No matter the location, animals have a knack for finding sunshine and basking in it's warmth!  They're a great reminder that we should all take some time to lay down, put our paws up, and enjoy the rays :)
Like this tropical pooch who likely has a mai tai on the way...
This pug who is throwing some serious shade...
This guy who just wants a little peace and quiet by the ocean...
This kitty with no worries in the world...
This dachshund who is in for some fun tan lines... 
This cat who just wanted a moment away from the kitties...
This guy who exudes pure joy!...
This frenchie who is too cool...
This cat who is looking for a warm summer glow...
This cutie who can't even...
This frog who has arguably nicer legs than you...
These modest gals getting ready for summer...
Chubby bunny!  That is all..
This baby elephant who makes us all want to take a roll in the sand...
This cat who basically lives the life we all want...pool side in a tropical climate...
This basset putting out the vibe...
This squishy little frenchie who is likely sawing logs...
These three sun worshipers with a lot of belly to cover...
This thuggish pug, getting his tan on while he floats...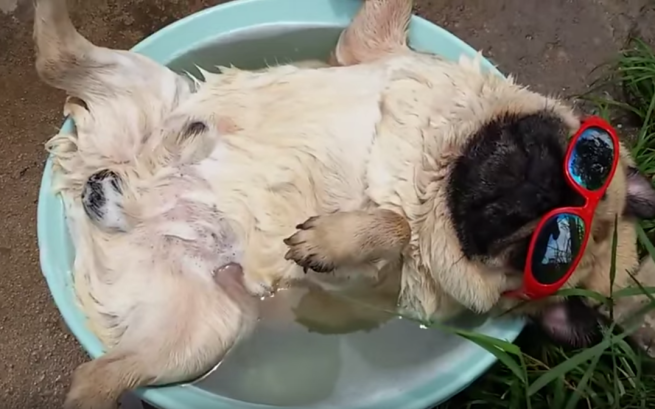 This pretty girl with an affinity for late 80's Madonna bra wear...
This refined hound...
This tiki bar manager enjoying her day off...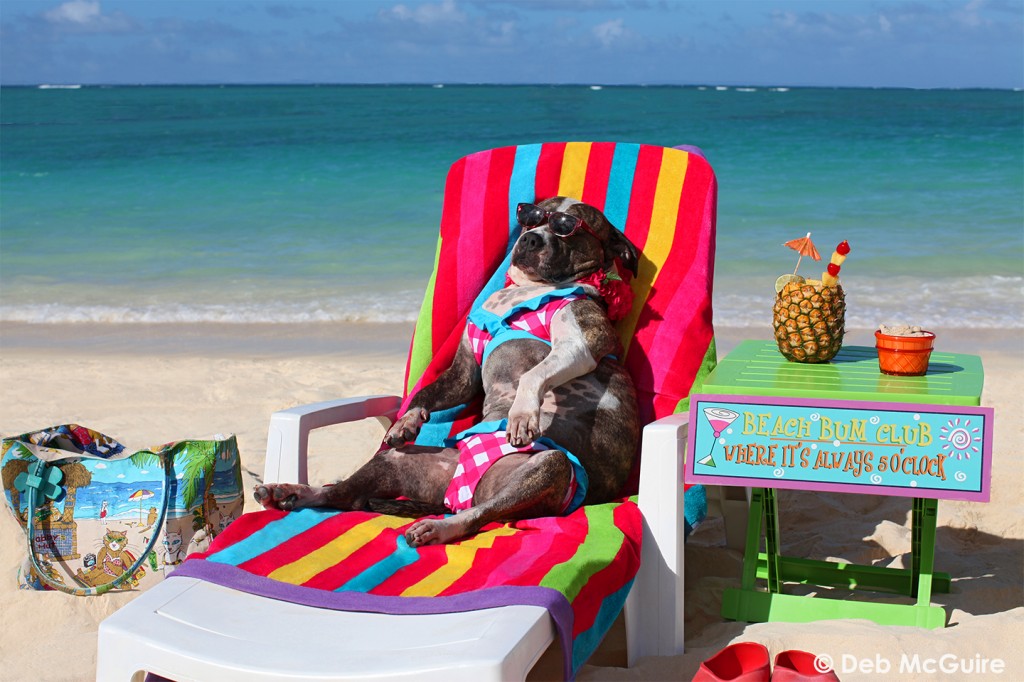 And this pup asking, "Hot dogs or legs?"  This is a tough one...
Catch ya next time, friends!